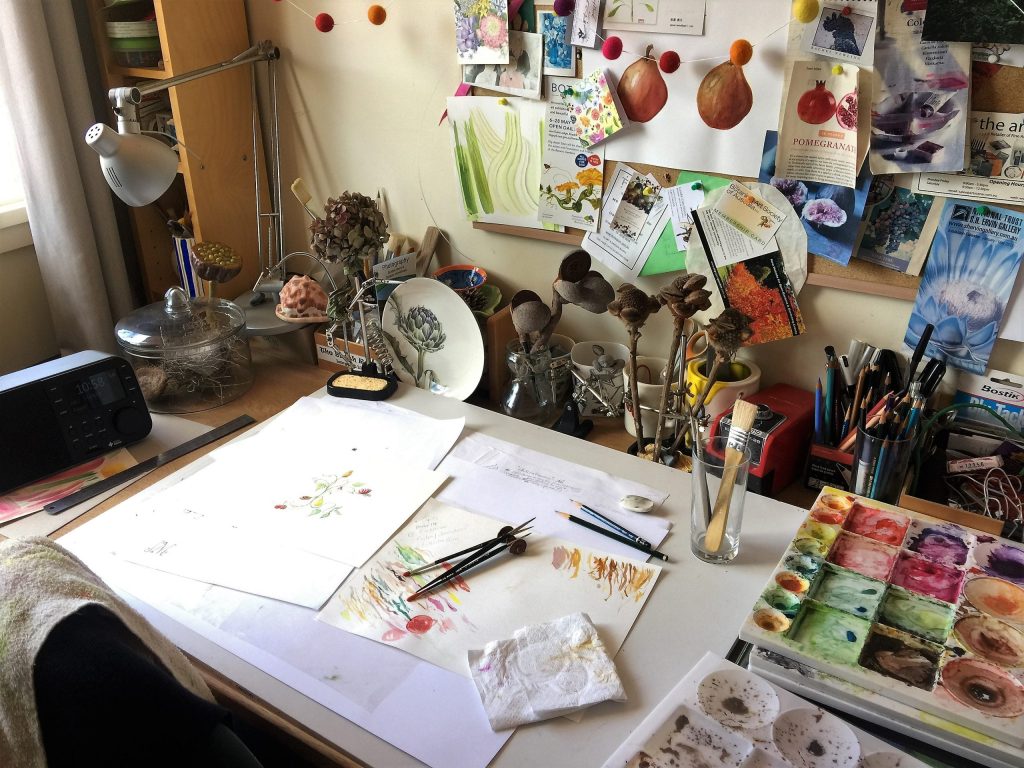 A little bit about me…. I've always loved to draw and sketch and paint, from murals in my childhood bedrooms, T-shirt, Logo & Poster designing at University to Animation for Walt Disney and original hand-printed Linocut sales at local Art markets. I've had experience in a wide range of artistic areas, most of which have always had a strong theme of the either the natural world, plants or animals running through them.
My bedroom walls were covered in Jungle themes, I drew Winnie the Pooh for TV, my hand cut linoleum prints were of Australian native plants, I painted Murals for private clients and I did my Degree in Agricultural Science at Hawkesbury Agricultural College ( as it was back then ) I also worked in the Art Supply industry for several years furthering my knowledge and experience in all types of paint, mediums, papers and accessories, plus I've long been a passionate gardener and collector of plants. So it was probably somewhat inevitable that I gravitated to Botanical Art and took it up as a more structured class over 5 years ago, it was an immediate love and natural fit for me. I've worked along side some very talented Artist's and students of this discipline and attended group classes at the Botanical gardens in Sydney as well as private lessons. Photographing so many specimens for myself and my Instagram feed has become another 'hobby' of mine now and I've lost count of how many pictures I've taken. Any overseas travel has always meant I come back with many images of plants from other countries to be added to my 'to do List', this should keep me busy for years to come, at least I hope so!
Being a self-confessed 'plant-o-file', I love everything plants, their colours, their amazing variations and adaptations, structures, stages of growth and decay. The medium of watercolour, in which I paint now, allows me to express how I see their beauty and uniqueness. Now I'm reaching out and showing a wider audience what previously only family, close friends and fellow students have seen, it is with all their encouragement and support that I'm now here. I do hope they bring you similar enjoyment.
Cheers & happy painting, Jay